[ iOS ] The main changes in version 1.6.20 are the following.
- Added a new function "Find someone to talk to" to the Point-Paid Calls.
- Now Master profile for Point-Paid Calls can be set.
- Some UI changes.
- Bug fixes.

Added Find Someone to talk to
What is the "Find someone to talk to"?
Masters and Users who have enabled this function can be matched to talk using a point-paid call.
■Masters
Master profile and number will be disclosed to a User who has enabled the function and you can receive a call from him or her.
Note: If you don't want to disclose your Master profile to Users, please turn off the function.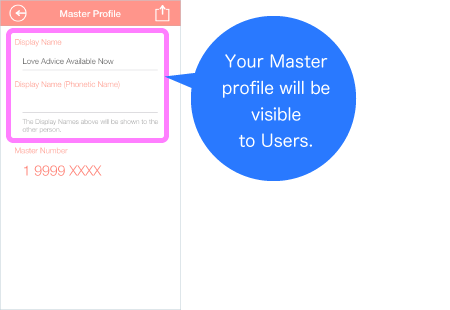 ■Users
A dice will appear on the keypad screen to select a Master at random who has enabled this function.