[ Android ] Main Changes in Version 1.5.0 are the following.
Changed some User Interfaces.
An incoming notification banner has a new look.
Improved stability in calls and bug fixes.


About the new User Interface
The Settings menu has a new, intuitive look.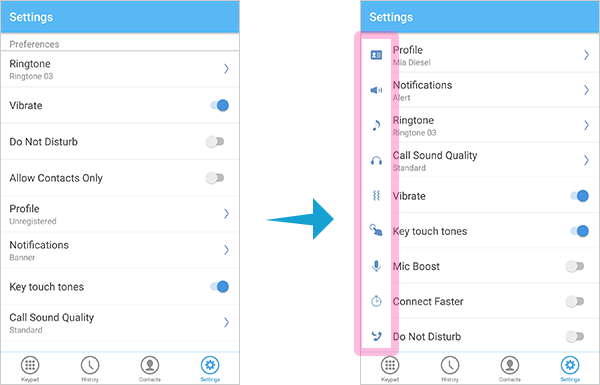 About the new design in incoming banner notifications
If you'd like to answer/decline a call from an incoming notification, go to "Settings" on SkyPhone > "Notifications" > Select "Banner."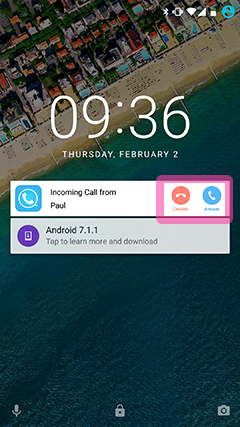 About the stability improvement in calls
Now you can continue talking even if you swipe and close the app from the multitasking menu.
Note: The app behavior might be different according to the device model.