[ Android ] Main Changes in Version 1.5.2 are the following.
The History now displays up to 1000 of your calls.
Some UI changes.


You can now see more calls in the History.
The History displayed up to 100 of your last calls before, but now it displays up to 1000.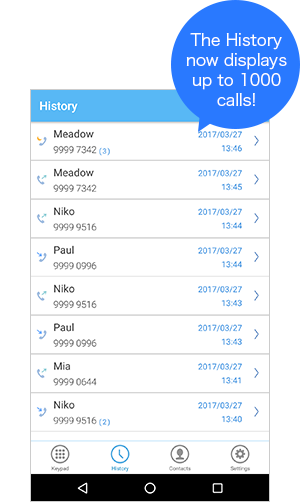 The new button titles in the Calling screen don't show ON or OFF.
When the function is turned ON, the color of button becomes dark. When OFF, it becomes light.