[ Android ] The main changes in version 1.6.17 are the following.
- Added a new function "Find someone to talk to" to the Point-Paid Calls.
- Now Master profile for Point-Paid Calls can be set.
- Now you can check What's New on the SkyPhone app.
- Some UI changes.
- Bug fixes.

Added Find Someone to talk to 
What is the "Find someone to talk to"?
Masters and Users who have enabled this function can be matched to talk using a point-paid call.
■Masters
Master profile and number will be disclosed to a User who has enabled the function and you can receive a call from him or her.
Note: If you don't want to disclose your Master profile to Users, please turn off the function.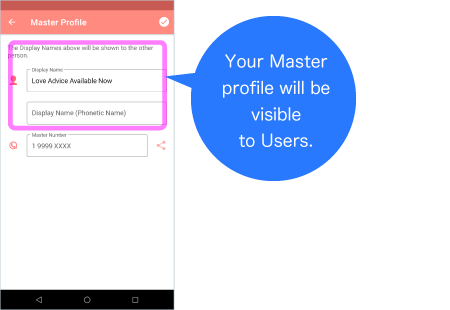 ■Users
A dice will appear on the keypad screen to select a Master at random who has enabled this function.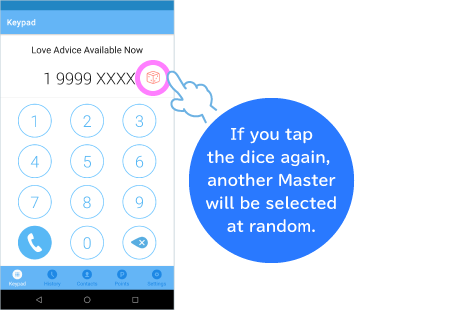 What is the "What's New" function?
Go to Settings in SkyPhone and tap What's New. You'll see the latest News page of our SkyPhone blog.