Super easy! Try it out now!
After you've downloaded the app, request your SkyPhone number.
---
The screens to acquire your number appear at this time only.
Enter the other person's SkyPhone number in the Keypad screen. Tap Call button to make a call.
---
Share your SkyPhone number with your friends!
Tap

at the bottom of the screen to display the Contacts screen.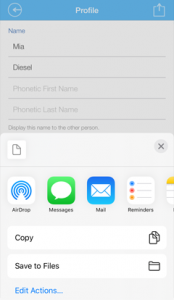 ---
Tap the app icon you want to use to share your profile.
Note: Tap "More" and you can turn on/off display of each app in the sharing options.
Note: SkyPhone calls are only available between SkyPhone users.
Note: You can call SkyPhone numbers only.